"…absolutely bloody essential"
03/19/2016 Backseat Mafia / JuJu / Psych Insight / psych pop / psych rock / psychedelia / review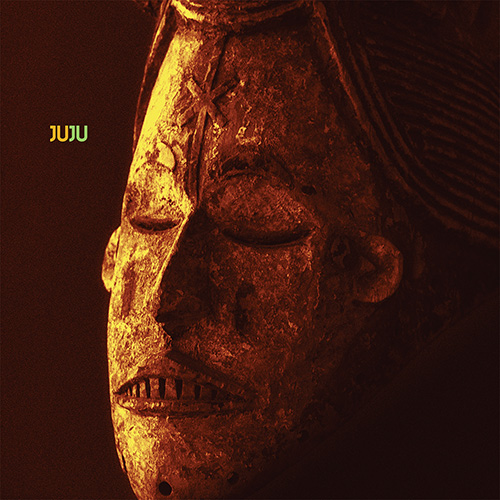 The very existence of this album is a sad reflection of our times. JuJu is the latest incarnation of Sicily-based Gioele Valenti (Lay Llamas, Herself) who uses the ancient idea of JuJu, the designation of  objects, such as amulets, and spells used ceremoniously in West Africa and broadens its to encompass a mix of rhythmic psychedelia, ancient myths and Mediterranean neo-paganism.
As Valenti says: "I wanted to develop some themes [from] the previous experience with Llamas… the link with Mother Earth, the theme of lysergic trip, symbols of Black Magic and a strange ancient grammelot that I call Ramanna. JuJu, besides being my personal point of view on the current Mediterranean exodus tragedy, of people and culture lost at sea, is even more of a solid tribute to the music I've always loved… Joy Division, Can, Neu!, Mercury Rev and many others."
This, then, is an important album, a serious album, but also an album to honour the people and cultures that make those perilous crossings in order to find a new life, and especially those who do not make it to the other side.
Opening with 'Samael' you are immediately struck by the mixture of emotions exhibited in this track. There is a wariness, a sense of danger…a darkness. On the other hand there is also an upbeat element to this that is really funky and celebratory, a dichotomy that can be found throughout this album; but one that psychedelia is always able to accommodate.
'We Spit on Yer Grave' has elements of shoegaze, always a genre to mix the lightness of melody with darker themes, as the title suggest here. Indeed, this is musically almost jaunty in its approach, but with some far more serious undertones in the lyrics. Let us not dance on peoples' graves, but dance to celebrate their lives and their courage perhaps.
Far darker is 'Stars and Sea', which had a more ritualistic element to it. There is a sense of ceremonial communication with repetitive percussion and chant-like vocals, yet at around 4'30" bursts out into what sounds like a huge celebration; marking perhaps the breakthrough into a ritual space, a wall of sound arresting the senses and demanding you dance.
'Dance With The Fish' retains this ritualistic feel, with voices that sound as if they are coming from the spirit realm; voices perhaps lost at sea and only accessible through certain musical incantations…a spiritual and very affecting track. After this, the upbeat joyous tone of 'Sunrise Ocean' hits the listener hard. This is a beautiful and bright track, but again with a contrasting vocal that feels more dark and downbeat. It is a strange and destabilising combination and when listening to it I find myself feeling uplifted by the beat yet somehow troubled, then when the chorus kicks in the whole track just takes off into a stellar cacophony that somehow lifts the spirits (and there is more than one meaning that applies here). A beautiful, emotional and wholly fulfilling track.
As with the rest of the album 'Lost' is beautifully arranged. The track builds up around a simple piano riff, giving it a rather jazz-like feel. It is simple, repetitive and a beautiful example of contemporary psychedelia, reaching out beyond the mundane reality of everyday existence into something altogether more etherial, and yet also substantial. The song is gradually layered with some lovely synths coming in around three minutes, followed by a electric guitar riff a minute later…all of which reflect the original piano coda. Throughout there is a simple breath-like yearning vocal which adds power and humanity to the track. This is a quite astonishing track and one that can be used as a rejoinder to anyone who thinks psychedelia stopped in 1972; it is alive and wholly relevant in 2016.
The final track of the album 'Bring 'Em War' at first listen sounds quite conventional. A repeated sung phrase is repeated again and again, but with a child-like echo that that somehow makes it unsettling. Then as a screaming guitar powers in the track is lifted you get an immense sense of energy to the track, a relentlessness of perhaps redolent with the violence of war as in inescapable force; it is somehow irresistible yet with an inherent danger woven through it.
This is a quite astounding album of modern psychedelia. Psychedelic music that is immediate, relevant, spiritual, affective and effective. Music that demands to be listened to. However, while psychedelic music is often a means through which to escape the mundane world, here it is used to direct and amplify what is going on within our own reality and encourages us to contemplate upon that nature of that reality and questions what our response to it should be. This would be a great album without this element: with it it is absolutely bloody ESSENTIAL!