Brings Me Closer To The Sky (Big Enough To Be A Cowboy) / SOB 01.26.23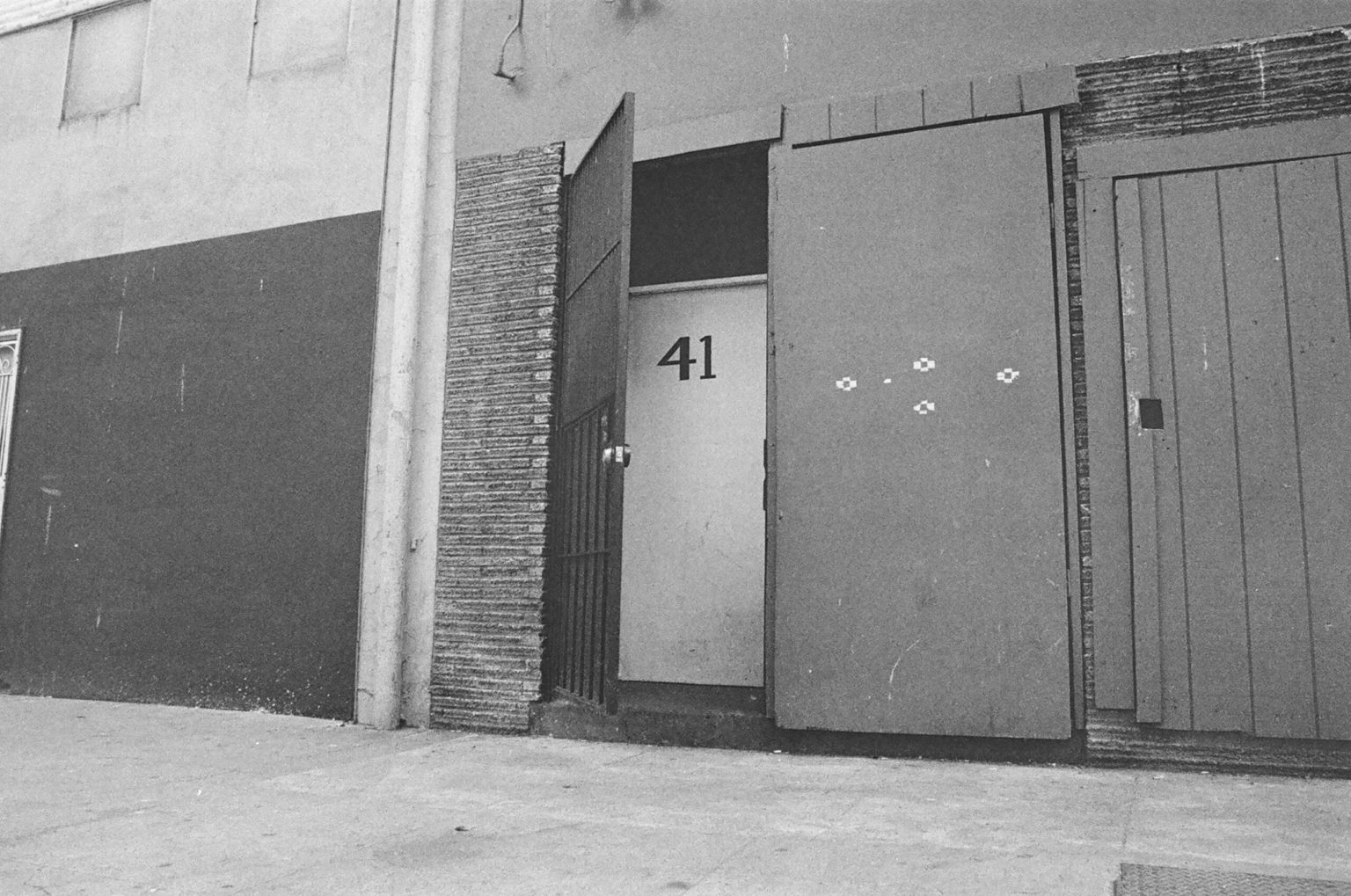 "I'm just now learning about the passing of David Freel of Swell … I don't even know where to begin to relate what David and Swell's work has meant to me, and still does. Vigorously.
I can't recall exactly when it was, but I found myself in Venice Beach seeing a friend of mine, cementing my loathing of LA. I can remember Dean reaching into a dresser drawer and pulling out a copy of "41" he had picked up for me … "You, you need this."
I did. And I do. I read once that Swell is akin to wrapping yourself in a blanket of smoke … how comforting it is. David & Co. are in constant rotation, never not within reach.
"Isn't this that band you like coming to town?"
Holy shit. When "Whenever You're Ready" was released, they hit the road and had some east coast dates … I was in heaven, and hit the road, too. In NYC, or maybe Boston, I saw David at the bar and had to say something. Before I could start peeing like a puppy, I asked him if I could buy him a drink.
"Jamesons. Three ice cubes."
You bet I came back with three. And we proceeded to have a wonderful conversation; funny, dry, gracious, patient … not to be flippant, David was just like I thought he would be. I even recall him making an oblique reference to my high school that blew my mind. Bullshit? Who cares … I didn't. And I don't.
Swell are one of those outfits for me. I could go on forever about the infinite times they have soundtracked for me. The endless hours with Rich going over and into the music, telling a guitar teacher at one of my many futile attempts at learning that all I want to do is play Swell songs, Renny asking to be tucked in to "Our Aquarium" at night when she was letting me do that … endless, endless, endless.
Exhilarating highs through bone-crushing lows, right there with me. I can not imagine my small world not wrapped in a blanket of smoke.
My inclination out of the gate was to pontificate with a series of tunes … Do that on your own. Renny and I still can't agree on "Our Aquarium" or "Tell Us All"; you let me know what we can disagree on whenever you're ready.
Thank you, David. Thank you, Swell. Always.
"Say goodbye, with confidence … ""
Tarotplane / Regular Magic / The Ektachrome Dawn / 2022 / Tonight's Dream Records
Streamweaver / Spring Loops / Firesongs / 2023 / Aural Canyon
Old Million Eye / Tanglier Mirror / The Air's Chrysalis Chime / 2022 / Minimnal Resource Manipulation
Minami Deutsch / Fortune Goodies / Fortune Goodies / 2022 / Guruguru Brain
Foam Giant / Under the Trees / Under the Trees / 2022 / mpls ltd
Plastic Crimewave Syndicate / Space Alley Chase / Space Alley / 2022 / Cardinal Fuzz / LION Records
Solar Corona / Thrust / Pace / 2022 / Lovers & Lollypops
Jeff Beck / Star Cycle / There and Back / 1980 / Epic
Jeff Beck / Loose Cannon / You Had It Coming / 2000 / Epic
Jeff Beck / Beck's Bolero (Live) / Jeff Beck Performing this Week… Live at Ronnie Scott's / 2008 / Eagle Rock
Jeff Beck / Scatterbrain (Live) / Jeff Beck Performing this Week… Live at Ronnie Scott's / 2008 / Eagle Rock
Jeff Beck / Blackbird / You Had It Coming / 2000 / Epic
Swell / Forget About Jesus / 41 / 1994 / Beggars Banquet
Swell / Someday Always Comes / Everybody Wants to Know / 2001 / Beggars Banquet
Swell / Oh My My / For All the Beautiful People / 1998 / Beggars Banquet
Swell / Sunshine, Everyday / Too Many Days Without Thinking / 1997 / Beggars Banquet
Swell / Kinda Stoned / 41 / 1994 / Beggars Banquet
Swell / Too Many Days Without Thinking / Bastards & Rarities: 1989-1994 / 2003 / pSychoSpecificMusic
The World is Haunted / Going Down / Fly Now / 2022 / The World is Haunted
The World is Haunted / Time to Get Out / Fly Now / 2022 / The World is Haunted
Swell / Word Gifts / Whenever You're Ready / 2003 / Beggars Banquet