" … psychedelic richness, mind-altering ambiance … "
06/08/2015 Evening Fires / prog rock / psych rock / psychedelia / space rock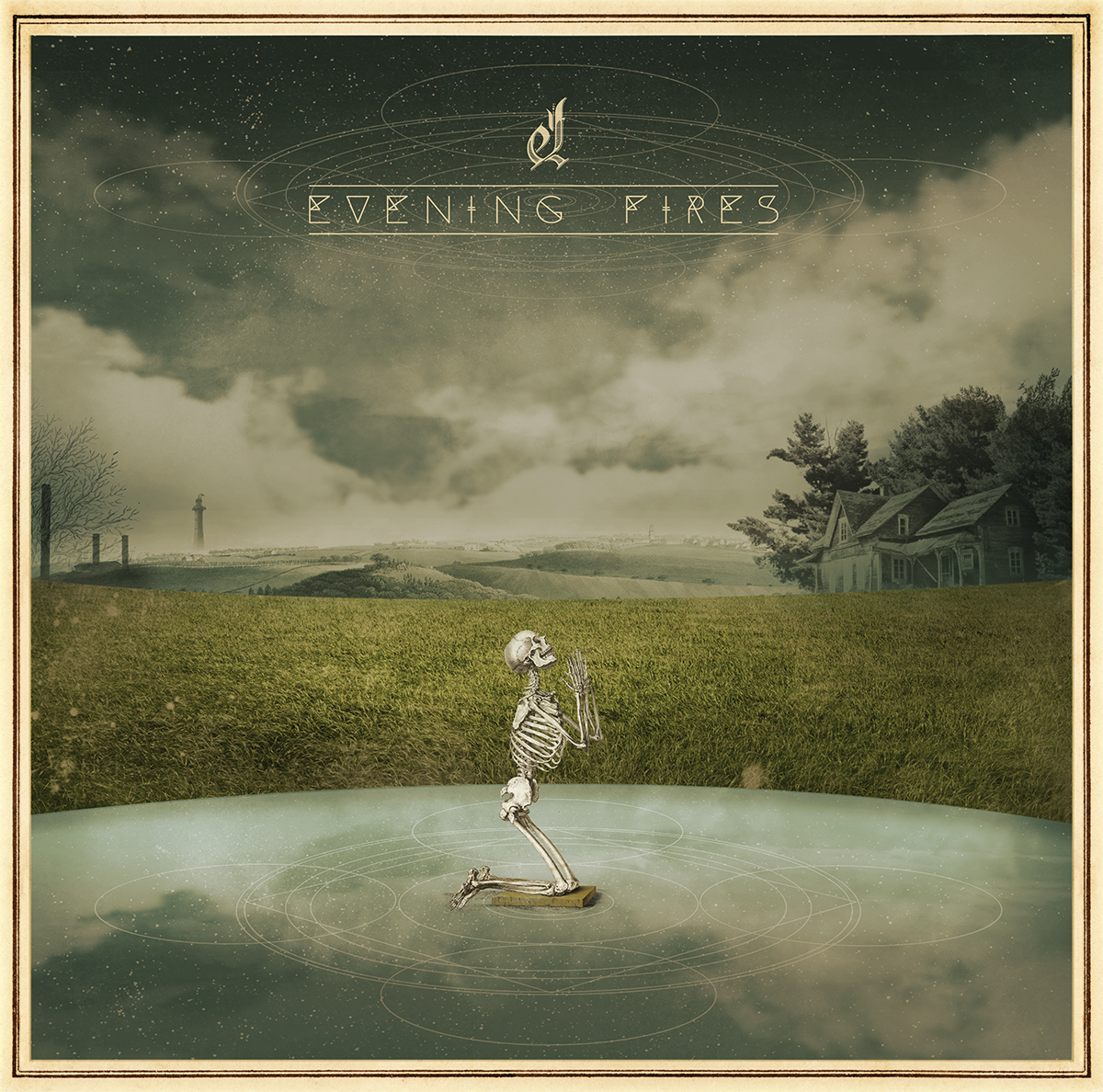 We believe the gateway into a bands mindset is the album art, what better way to hook a potential listener than starting with an alluring album cover. Evening Fires latest release 'Where I've Been Is Places and What I've Seen Is Things' accomplishes just this, it's an odd yet alluring cover that captivates us. Not only is the artwork outstanding, but it portrays the music very well. Recorded within the deep Appalachians, Evening Fires from Pennsylvania has unleashed an album filled with instrumental psychedelic richness, mind-altering ambiance, and beautiful hypnotic textures.
Band Members and Contributors:
Ben Wentz – electric guitar, drums, bass guitar
Bob Sweeny – bass guitar
Nathaniel Rasmussen – synthesizers
Kevin Moist – electric and resonator guitars, saxophone
Gabriel Gould – organ
Sean Devlin – drums, vibraphone
Matt Bugaj – electric guitar
Adam Bugaj – lap steel guitar
Jennifer Breimhurst – violin, gourdalin, theremin, bowed vibraphone
Erich Breimhurst – electric guitar
1. Roll Away The Stones (8:32) – A wonderful and reflective instrumental with a very fitting song title. With soft rich guitars, mood-setting percussion and the saxophone, this one sets the tone. It's the perfect track to take with you on a lonesome hike.
2. We Cast Our Lots With the Waves (5:15) – The lonesome saxophone and soothing synths take control here. This one will put you in a sedative state of mind, its very relaxing as it will lower your blood pressure quite a few points.
3. Staring Down the Gullet of the Great Beyond part one (5:35) – Rich in psychedelics and offers a sense of improvisation. This could be labeled as psychedelic folk ambiance with a hint of jazz structures within the percussion. We know it sounds like too much, but that's the beauty of this music, you can't pigeon hole them to one or to genres.
4. Space Mountain (5:07) – This one comes close to space rock, think Hawkwind on downers. The music is very hallucinogenic with echoed guitars, low synths, soft tribal drumming and a boatload of atmospheric nuances.
5. Too Many Ravens, Not Enough Corpses (9:13) – Very intriguing song title, it's virtually impossible not to tune into this one. The dramatic violins and isolated bass give this one its charm, its hauntingly beautiful.
6. Staring Down the Gullet of the Great Beyond part two (4:06) – A continuation from track three. The deep and rich sounding bass along with echoed guitars and psychedelic synths sound very impressive on our Paradigm speakers and makes for a wonderful headphone experience as well.
Evening Fires are a unique band, and the music is very diverse and rich. We recommend you take your time and be patient with this album; it will pay off in the end. You'll find yourself reaching for this album on those stormy nights or a reflective hike or wherever Mother Nature takes you.
Standout Tracks: 'Space Mountain,' 'Roll Away The Stones'