"…classic German Space/Kosmische to avant-freeform Psychedelia"
06/11/2015 Aural-Innovations / Evening Fires / kosmische / prog rock / psych rock / space rock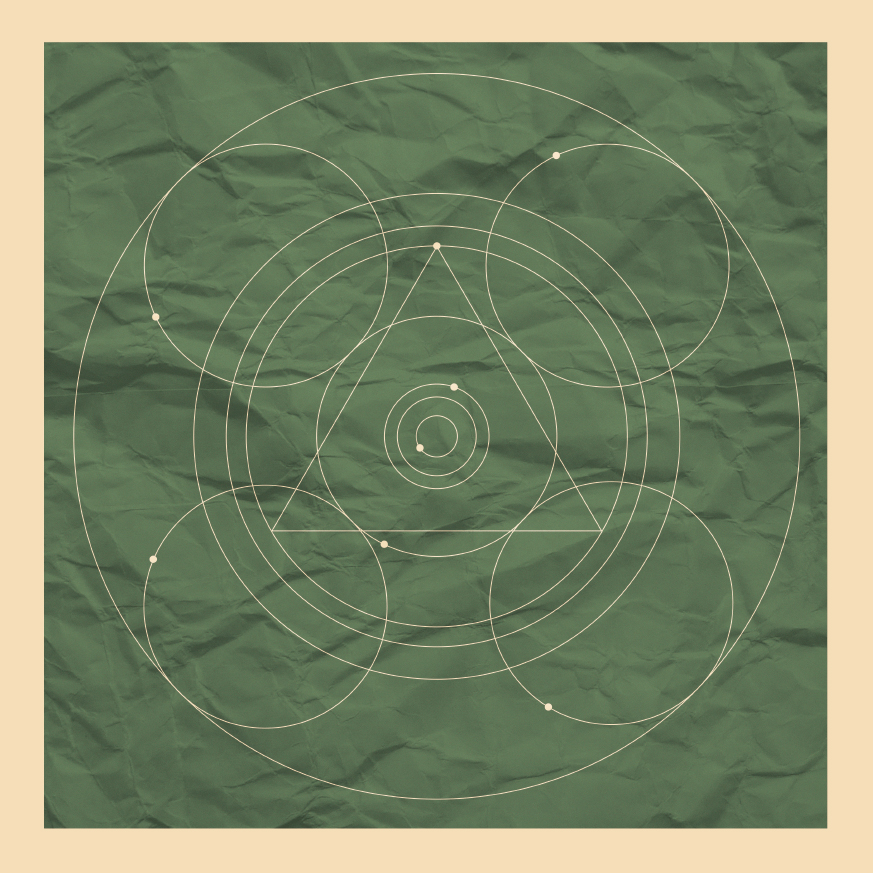 Evening Fires are from somewhere in Pennsylvania and seem to have a sizable discography though these new albums are my introduction to the band. I like the promo sheet descriptions of the music as "old-time rural acid rock" and "Appalachian space rock", and the instrumentation which includes guitar, bass, drums, synths, saxophone, organ, vibraphone, lap steel guitar, violin, and theremin. This is a very interesting band…
Where I've Been Is Places and What I've Seen Is Things opens with Roll Away The Stones, a lazily trippy cross between improvisational West Coast Psych and the Velvet Underground as interpreted by hillbillies jamming on the front porch. It's beautifully melodic with just the right dose of dissonance and acid-fuzzed angst. We Cast Our Lot With The Waves is an oddly alluring blend of minimalism, spacey atmospherics and playfully freaky electronica, brought together by a backwoods chamber ensemble. Staring Down the Gullet of the Great Beyond Part One lays down a groove rocking pulse which makes for a funky brand of free-wheeling Space/Psych exploration. I love the dual soloing guitars which jam in sync with one another yet reach for different and distinctive sounds. The aptly titled Space Mountain comes right out of the chute in acid drenched and totally stoned Kosmische freakout mode, like Hawkwind and Guru Guru dazzling the citizenry at the county fair. Too Many Ravens, Not Enough Corpses is like the Velvet Underground gone avant-garde Space Rock chamber ensemble. It's a sea swell of multiple stringed instruments ebbing and flowing with dissonant lusciousness and ominously moody acid-fuzzed effects and soundscapes coloring the sonic landscape. Finally, Staring Down the Gullet of the Great Beyond Part Two picks up where Part One left off, but the funky rocking groove quickly decays into a lysergically surreal Amon Düül II Yeti styled jam.
Incredible Adventures has been released simultaneously and is considered a companion to Where I've Been Is Places and What I've Seen Is Things, featuring four tracks in the 8-11 minute range from the same sessions that couldn't fit on the LP.
Big Farmer Big Jesus is idly pastoral and dreamily melodic, sounding like a drugged but determined orchestra and once again highlighting Evening Fires' craftsman flair for incorporating dissonance and making it sound heavenly. I like the combination of stringed instruments and organ, singing drones, and what sounds like some kind of strange but enticing bagpipe. There Is No Going Without Returning is a lightly rhythmic space excursion with a parade of melodic bits floating by and a banquet of trippy effects. Unaussprechlichen Kulten combines space atmospherics, drones, and the most freeform of old time German Kosmische experimentalism to create a sinister yet hauntingly dreamy blend of cosmic Grand Guignol soundtrack and early 70s Teutonic Space-Prog. And winding down the set is the 11 minute Part Three in the Staring Down the Gullet of the Great Beyond series of Space/Psych groove jams, sounding very much like a cross between Amon Düül II and the improvs produced by the Ohio Space Rock band Quarkspace.
In summary, Evening Fires cover a variety of territory, from classic German Space/Kosmische to avant-freeform Psychedelia. I was impressed with every track but feel they are at their most unique when living up to the "old-time rural acid rock" and "Appalachian space rock" tags. Definitely different. Check 'em out.