"…immediately-classic experimental pop…"
04/17/2016 psych pop / psych rock / psychedelia / review / Sons of the Void / The Active Li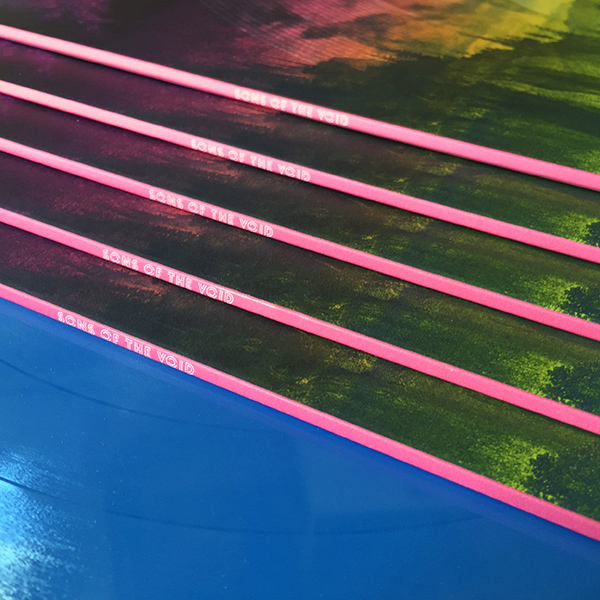 Whether David Max is a familiar name or not, many of his past projects certainly are or should be: Psychic TV, Tadpoles, and – under his own name – the excellent "Simple Psychedelic Pleasures" (2009, from the highly-regarded Mind Expansion Records). This year marks a new entry, pressed this time by the increasingly venerable Sunrise Ocean Bender.
After their partnership during the "Simple Psychedelic Pleasures" tour, Max and Nick Nobody (who toured with Max in support) reconvened in Basel, Switzerland, where they began Logical Magic Recordings and wrote/recorded and re-recorded over the course of three years what would become the self-titled debut of Sons of the Void. What resulted is an epic, aural experience that blends – almost deliriously so – dream soundscapes, field recordings, psychedelic obscurities and off-kilter pop.
First track, "Leichenblume" begins with – at least to this ear – the opening of a door; beyond is a far off chant then tentative guitar work and odd, woodwind accents. It all accumulates and gives way to a lush, patchwork of bright, otherworldly sounds, all with Max's steady voice guiding us deeper inside.
Follow-up, "Don't Forget to Pray" got a wonderful video treatment a while back, and it's a perfect beacon for the album, continuing along the path previously set for densely-layered, mature and immediately-classic experimental pop.
Sons of the Void is a dramatic step away from Max's previous projects (see Tadpoles and Psychic TV), both of which wrangled some harsh noise, albeit in often beautiful ways. For Sons of the Void, there will be no credit given for feedback guitars; "A Kick Like That" gets closest with some excellent fuzz, and "Hope I Don't Miss" makes room for a wall of sound passage. Instead, Max and Nobody weave layers of melody into pleasant, sunshine-dripping pop songs as maximalists of musical subtlety. This is a masterwork by musicians for, in many ways, musicians – or, at least, music lovers unafraid of headphone worthy acts. As a whole, It's well worth the solitary experience and close listen.