Welcome To Sons Of The Void
04/04/2015 David Max / Kramer / psych pop / psych rock / Psychic TV / Sons of the Void / Tadpoles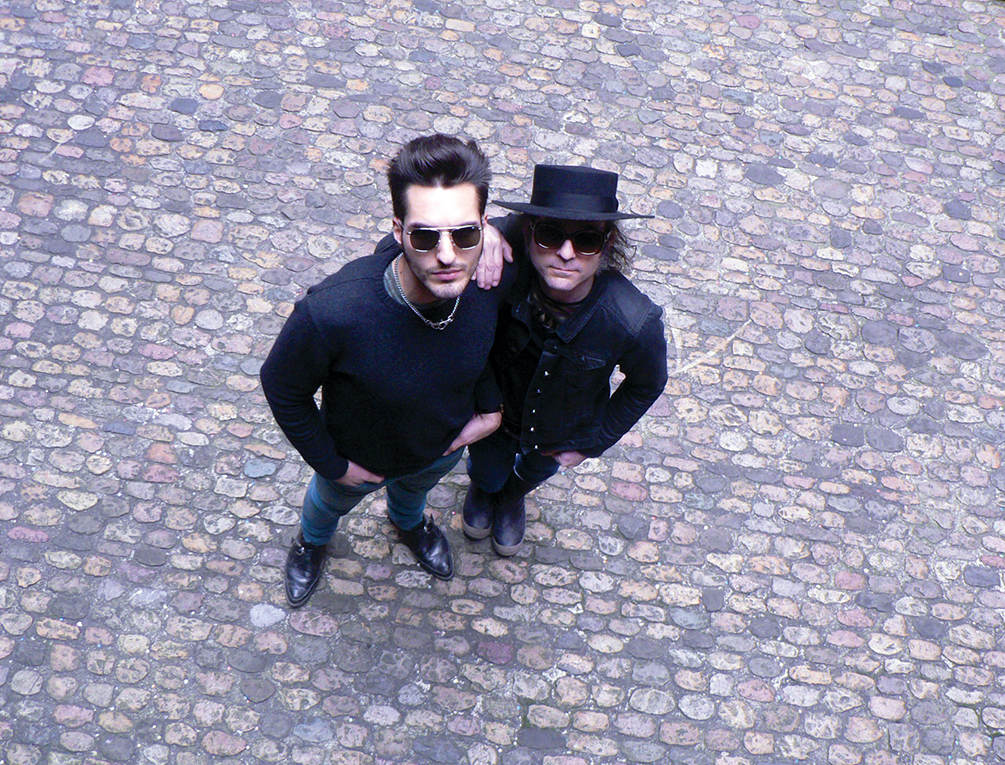 SOB is stoked to say that work has started on the debut album of Sons of the Void, the latest project from former Tadpoles & Psychic TV voyager David Max …
Sons of the Void is the latest project from David Max, former bassist/songwriter with Hoboken/NYC psych rockers Tadpoles. Following his tenure with Tadpoles, David emigrated to Switzerland and began a 5-year stint as guitarist/songwriter in Genesis P-Orridge's psych-futurist collective Psychic TV. David has also worked along side many pioneers of drone, dream and psych over the years, including Sonic Boom and Gibby Haynes. After meeting Nick Nobody, David struck out on his own with 'Simple Psychedelic Pleasures.' A band was assembled to tour 'SSP,' and shortly after a new crop of songs began to take shape. After establishing their own studio, Logical Magic Recordings in Basel, David and Nick took those songs to the next logical step: the debut album of Sons of the Void.
Nick Nobody contributes greatly to the production of this album, playing and writing/arranging much of the albums guitars, co-writing one track, as well as playing some synths/keys and backing vocals.

Eddie O'dowd, the Psychic TV/PTV3 drummer and band leader, contributes drumming on 4 tracks, recorded in New York City at Galluminum Foil Studios, by Jeff Berner.

Steve Valentin, former drummer of Swiss based garage band Navel, plays on 4 tracks as well, these recorded at Logical Magic by David and Nick N.
The album will mastered by the legendary Kramer (Bongwater, Galaxie 500, Ween, Daniel Johnston …) at his Noise Miami studio. More info to come, of course, as this all comes together.