"These records are deliciously infectious …"
09/11/2014 Chromaticism / The Movements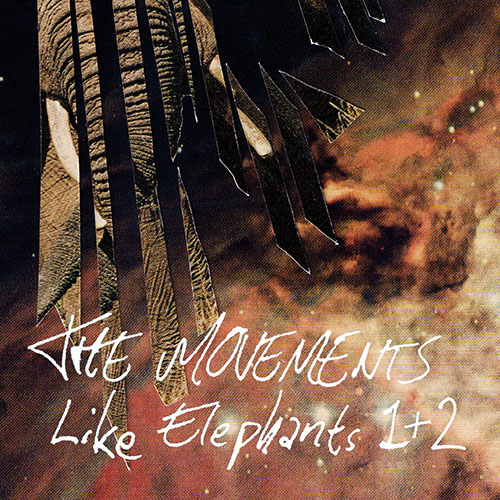 " … I guess I am one, of all the lost, I am one of those, who lost all direction, I am one of those … "
– "All The Lost" from "Like Elephants 1"
≈
This listener is one, of all those lost in the rapture of these latest songs from The Movements.
"Like Elephants 1 & 2" are released as a compilation, as originally conceived by the band, through Sunrise Ocean Bender Records.
Hailing from Gothenburg, this is the fifth and sixth albums since the band's inception in 2001.
The Movements display that rare gift of showcasing the influences of their musical forebears, while at the same time imbuing their music with peerless originality.
The inherent familiarity in this music is akin to the emotive warm greetings one has for an old friend, a friend with rousing choruses and all-embracing hooks.
Opening track, "The Death Of John Hall D. Y.", transports you back to the innocence of San Francisco, complete with flowers in your hair, evoking "Scarborough Fair" by way of "Girl From The North Country".
This song, along with a dozen or so other 3-minute epic, psych nuggets, share their DNA with The Who, The Doors, Pink Floyd, Hawkwind and Yes, among others, but do so whilst retaining their own unique and authentic fingerprint.
David Henriksson's vocal range is a phenomena in itself. He effortlessly conjures everything from the power of a Daltrey or a Plant, to the subtle nuances of a Waters or an Anderson, all the while remaining distinctly Henricksson.
Space-rock is one of the many epithets which The Movements wear with pride, but they are one of the few with the distinction of having their music played in space, aboard the International Space Station by Swedish astronaut Christer Fuglesang!
These records are deliciously infectious, and each play garners reward upon renewed, blissful reward …