The Elephant Is In The Room …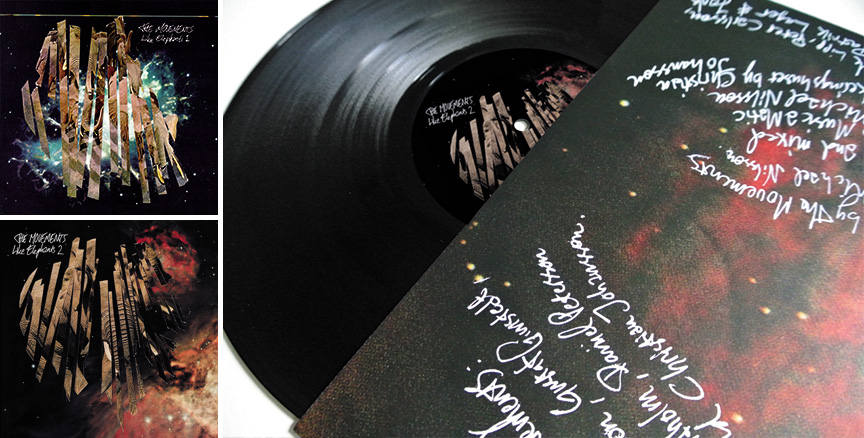 Both of them.
" … these two albums are undoubtedly meant to be heard as a pair. Together they roam through the best guitar music of the last few decades, blending their influences into something new, exciting, vibrant and just plain excellent."—Terrascope
We are pleased to be accepting pre-orders for The Movements' 'Like Elephants 1 & 2,' available together for the first time. 'Like Elephants 1 & 2,' pressed on black vinyl, is beautifully packaged in high-quality sleeves inside of a reversible spot-varnished slip-cover. This pressing is a limited edition of 300 and includes a download card for both albums. Shipping will begin July 1st.
It's been a long slog, but well, well worth it to finally be able to say it's time to let it out of the cage. We think … know … you'll agree …
" …it's a listening experience. That is exactly what The Movements provide: a listening experience. Get on board with some psychedelia and buy this album. Then set whatever ambiance you like in the room and play it. Just make sure you crank the volume so you get the full experience of the album."—Orange County Music Examiner

≈

"Describing the sound of "Like Elephants 1" is not a job we have the resources to accomplish, seeing as the album lives up to the band's moniker, moving toward alternate aural reference points from moment to moment, then as quickly away again, until we ultimately must concede that The Movements sound most like The Movements."—Revolt of the Apes

≈

"Refreshingly, the Movements approach to psychedelia doesn't rely on layering their original sound with phasing, extreme levels of reverb (which seems to be the instant psychedelia pre-set these days) and other studio trickery. Instead, they stretch themselves musically in a similar manner to a number of first generation psychedelicists … "—The Active Listener