"…enchanting mix of the rural and the astral…"
05/22/2015 Deep Water Acres / drone / Evenign Fires / kosmische / prog rock / psych rock / psychedelia / space rock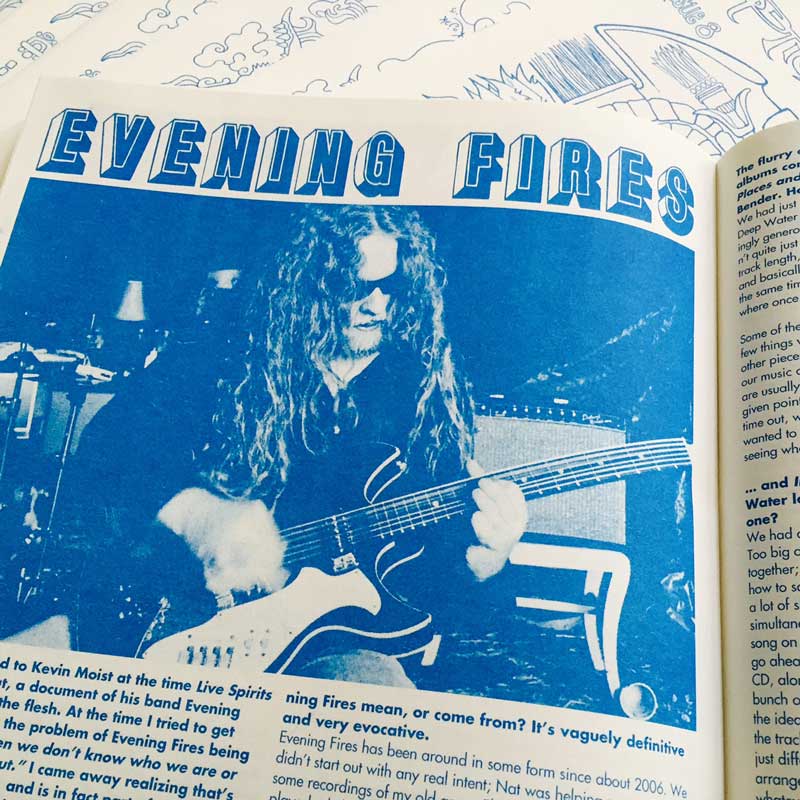 Evening Fires have been plugging away for a good while with "Appalachian Space Rock" through their homegrown Deep Water Acres label. Following the recent release of (OS fave) 'All the Suns of the Earth' by DWA alumni E GONE, it makes perfect sense that Evening Fires migrate their enchanting mix of the rural and the astral to the impressively consistent Sunrise Ocean Bender.
"Where I've Been Is Places and What I've Seen Is Things" is a perfect example of Evening Fires bucolic kosmische and a great place to start for the Evening Fires neophyte.
Magisterial and magical, "WIBIPAWISIT" distills all that makes Evening Fires such a joy to listen to. There is a real connectedness between the band and the rustic notes makes sure that no matter how far out they go out to Mother Sky, Mother Earth is there to hold your hand.
"Incredible Adventures" is very much a companion piece to the Sunrise Ocean Bender release, continuing the warm fuzzy drift—but perhaps a little more homespun and earthbound than its other half, but no less expansive for it. "Big Farmer Big Jesus" has a sweep and grandeur that puts you in the mind of the Appalachian surroundings (or what I see in my mind's eye is Appalachia). "Unaussprechlichen Kulten" feels a touch claustrophobic, but in the best way imaginable."