"…discover all the psychedelic riches Evening Fires has to offer."
07/15/2015 Evening Fires / kosmische / psych rock / psychedlia / Sea of Tranquility / space rock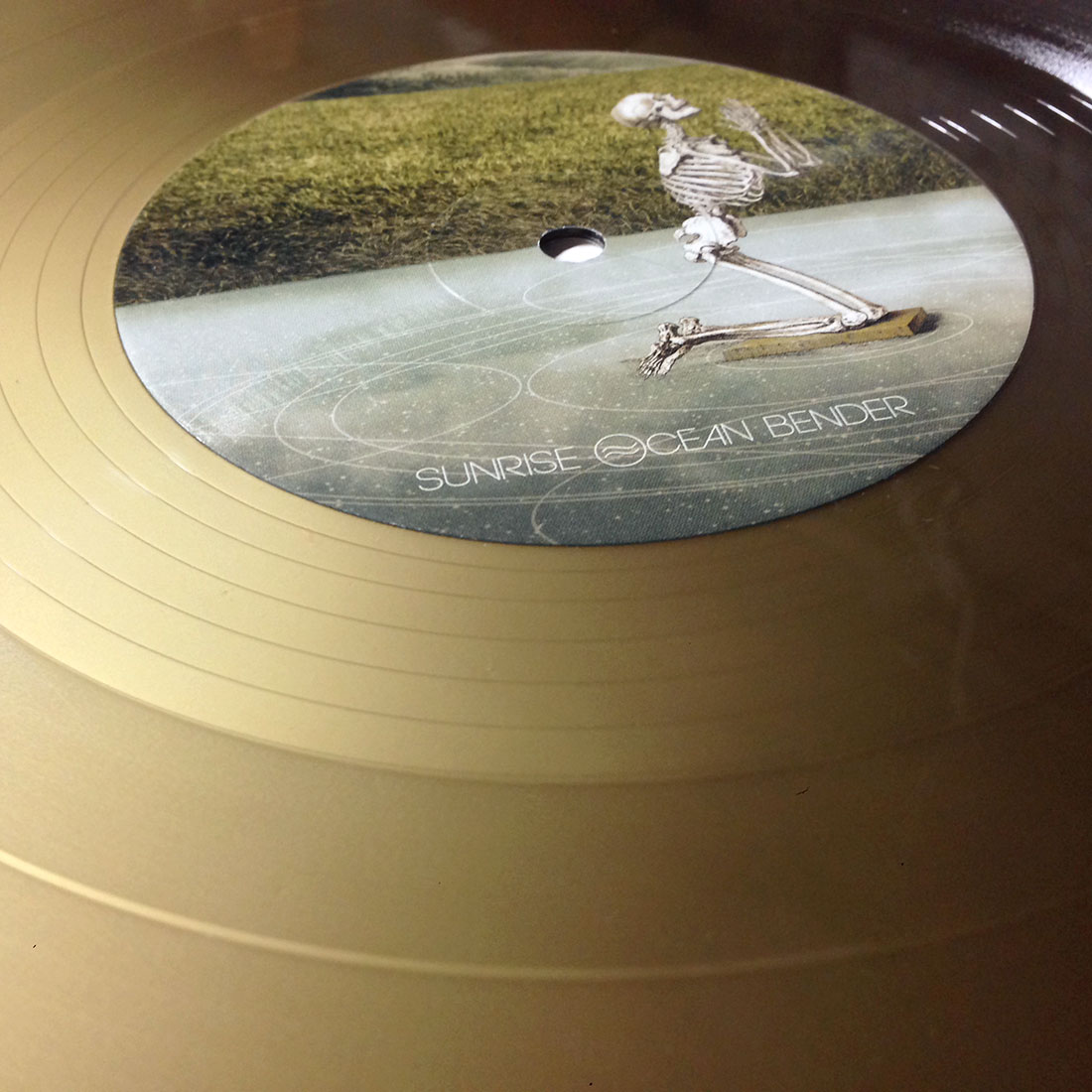 Where I've Been Is Places and What I've Seen Is Things
Evening Fires is a psychedelic rock band hailing from Pennsylvania. I hadn't heard of them before their latest release showed up in the mail.
Clocking in at roughly thirty-seven minutes, the disc features six tracks of acid laden psychedelia and space rock.
"Roll Away The Stones" has a '60s trippy folk vibe slowly building upon its repetitive guitar riffs. This one really takes its time and if you let it, the music will sink deep within your head. On the instrumental "We Cast Our Lots With The Waves" the synths are more plentiful and ethereal while "Staring Down the Gullet of the Great Beyond (part one)" features weird droning freak-outs and an off kilter, discordant sound. "Space Mountain" opens with the mighty theremin, adding to the aural assault as a wall of sound smothers the listener in its cosmic rock trippiness. "Too Many Ravens, Not enough Corpses" is an avant-garde slice of space rock that ebbs and flows through a thick shroud of psychedelic haze. The violin and guitar excursions are as trippy as the album gets. Evening Fires has been a nice discovery and is recommended for lovers of psyche infused music everywhere.
Incredible Adventures
Incredible Adventures is taken from the same sessions as Where I've Been Is Places And What I've Seen Is Things. Although the EP contains only four tracks there is still almost forty minutes of psychedelic music to enjoy.
The music here is more experimental but is still a nice companion piece to Where I've Been…The all instrumental disc begins with the psyche infused folk rock of "Big Farmer Big Jesus" where the swirling fuzziness of guitars and synths creates a dense atmosphere. "There Is No Going Without Returning" is a more ambient tune with jangling guitar and trippy synths. A darker and unsettling tone pervades the experimental "Unaussprechlichen Kulten" whereas "Staring Down the Gullet of the Great Beyond (part three)" is ten minutes of pure Appalachian space rock, as the band likes to call it.
Perhaps not as accessible as Where I've Been Is Places And What I've Seen Is Things, Incredible Adventures is a real grower and if given the time you too can discover all the psychedelic riches Evening Fires has to offer.