The Movements at Bliss/Aquamarine
07/30/2014 Bliss/Aquamarine / The Movements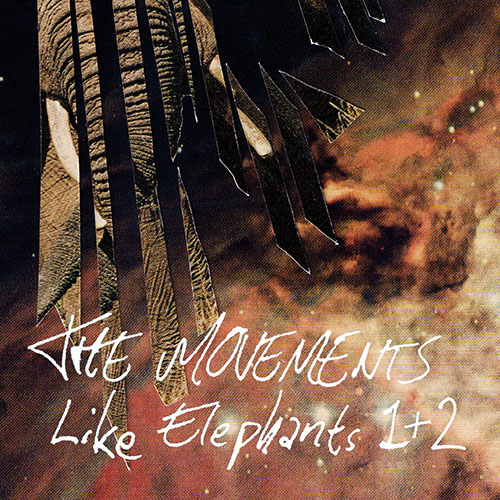 Any label that names itself after a Tadpoles song must surely be worthy of investigation, and especially a label whose mission statement is to "shine a light on the sounds emanating from a thriving underground", from the perspective of "partners, artists, facilitators and most of all, as fellow obsessives". This enthusiastic and cooperative approach to underground music is something I really admire. The first release from Sunrise Ocean Bender is this two-part limited edition vinyl LP from Gothenburg, Sweden's The Movements. The band have an authentically retro sound, and at least two of the members, with their long hair and patterned vintage shirts, have an image to match. The music falls under the psych-rock umbrella whilst also drawing from 60s US folk-rock and raw garage rock.
The first album includes such tracks as Boogin', which features a mind-bending extended instrumental jam session; Great Deceiver, with its effective use of retro organ and piercing guitar work; All The Lost, which comes across like a harder-edged version of Love combined with garage rock riffage; and Like Elephants 1, a masterpiece of psych-folk, interspersing delicate acoustic sections with Byrds-esque jangle.
Whilst stylistically similar to the first album in a number of respects, I think it's fair to say that the second album is, in the most part, a much darker affair than its predecessor. It also contains certain elements that seem to draw more from more recent decades than the 1960s. There's the bleak folk-rock of Six Feet Under; the brooding Icecold with its echoey piano solos; the droning, almost gothic Give It To Me; and Everybody Needs Something which combines subtle electronics with searing noise. Like Elephants 2 is darkly beautiful psych-folk with hypnotic yet ominous drones and birdsong-like flute. The mood lifts somewhat for the laid-back country-rock track Redemption; the screamy garage rock track Yesterday, Now and Forever with its wild, intense use of vintage organ; and Winter's Calling, which combines Byrds-ish songwriting with a heavier brand of psychedelia.
David Henriksson's vocal style has a level of power and intensity to rival that of much more famous rock singers, and perfectly suits the music. If The Movements were around in the late 60s they would surely have been huge.