Backseat Mafia Makes Room For The Movements
07/26/2014 Backseat Mafia / The Movements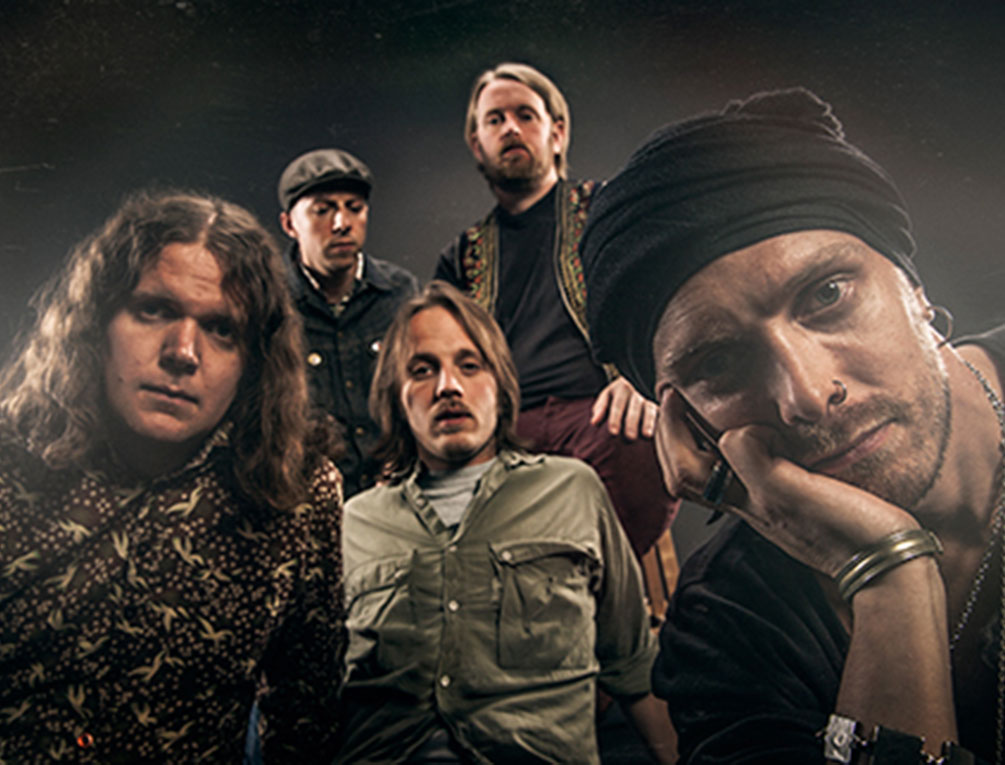 "The Movements hail from Gothenburg in Sweden and, to my considerable surprise, have been going since 2001 with relatively minor personnel changes since then, most notably bassist Daniel Eriksson who was out of the band for a few years following a wrongful imprisonment. Beginning as a band heavily influenced by 60s garage music, the band has an interesting and varied back catalogue which somehow finds it apogee in these two albums, which seem to have their roots in the 60s but have a breadth and scope much beyond.
Releasing two related albums in quick succession as is the case here, is not an easy undertaking, especially if you are trying to put some coherence through them both. There are dangers of the whole project sprawling out of control, or a lack of quality control: I found little evidence of either.
Like Elephants 1 opens with 'The Death of John Hall D.Y.' which is one of a number of sun-dappled West Coast sounding tracks which, despite the subject matter, lifts the spirits in the sort of ways that The Byrds lift the spirits. This segues into 'Boogin' with its Doors keyboards and a proper ear-worm of a catch that you'll be humming for days. It sounds like a good Neil Young song.
'Shady Wind' is short, and more downbeat number which acts as a bridge into 'Two Tongues' and 'The Great Deceiver' both of which I found to be rather forgettable. Things start to look up again with 'All The Lost' which is a great rock track with a 60s psychedelic undercurrent followed by 'David's Song' which could have been a track on an Elephant Stone album, a compliment in my book. It's a really great song to kick back with and really explore. The album is really beginning to motor now with the title track which is quite plangent in its feel with its folksy melody and an atmosphere of quiet desperation.
This leads into my favourite track on the album 'Ingenting Kommer Ur Ingenting' with it's soaring and dipping keyboards interspersing with some amazing guitar work. Together they gradually leave the album's template and descend into and abyss of distortion and feedback which my 6 year old described as "lawn mower music", for me it's the key moment on the album as if the band have just about been holding it together and just have to let go. That could have been the end of it, but finally comes 'It Takes a Spark', which just feels so clean after that. Like the rest of the album it has its roots in the 60s, but also has the feel of many of the Americana bands of the 90s who I love so much: Son Volt, Willard Grant Conspiracy, Lambchop etc…
The Movements worked on Like Elephants 2 at the same time as '1′ but had a a few months longer to work on it. For me this has enabled the band to further finesse its sound. Like the first album the opener here, 'Six Feet Under', deals with issues of mortality under a great upbeat tune a great lead into 'Stolen Love' which is both powerful and attractive.
This feels like a much more consistent album with the theme of loss continuing with 'Icecold' that could almost be described as a ballad with its stark vocals and dissonant backing track. 'Give It To Me' has something of a mid-Beatles sound to the lyrical melody with a simple repetitive beat which highlights the emotional feel. This is a dramatic album which begins to reach its climax with 'Redemption' which manages to mix Bowie-inspired verses and a country-tinged choruses in a manner which works very well.
'Yesterday, Now and Forever' is a real barnstormer of a track which recalls the Stooges and the likes of Rilo Kiley in equal measure. The title track, again, feels like an interlude slowing things down with it's considered Middle Eastern beat before the Byrdsian 'Winter's Calling' and the 'What Would Happen If I Tried', a final number which could be on an early Eels album.
This is an ambitious project, brought together on double vinyl by Sunrise Ocean Bender Records, which mostly works. Both albums have points where they disappear into the background, but there is enough here to please fans of 60s psychedelia who want a more contemporary sound which has been influenced by much of what has gone on since. Together they're diverse and deep, and will probably mature the more they get played."