"Seek this out and spread the word … "
11/30/2016 Atom Heart Mutha / Daniel Westerlund / E GONE / psych folk / psychedelia / review / world psych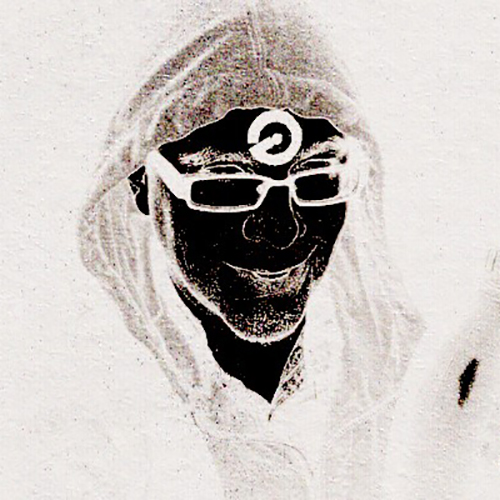 There have been some interesting reissues this year. 'Advice to Hill Walkers', the second album by Swedish E GONE is without a doubt one of them. Originally released on limited cassette only in 2015, ATHW finally gets a Deluxe remastered and repackaged upgrade by Deep Water and Sunrise Ocean Bender. The album features 2 new tracks and fold out poster artwork.
'Mark the Spot Where you Leave the Injured' sets the tone, within the electronic drones and whispers, as the track plays out and ends with a note that seems to never come up for air. The Eastern flavours that are served up throughout the record become apparent on 'Your goal is to Know Everything and Say Nothing' and 'Follow Moonmilk Rivers'; rhythmic and trancelike instrumentations lead an Eastern psychedelic journey through a nomadic mind.
'Build your Camp out of Alpine Moss' is more in keeping with 70's horror movie scores; synths and trippy downbeats play out slowly, in a sinister manner. 'Dwell in Tents by Day, Hike at Random by Night' is very much like the sort of tripped out hip hop beats and tones favoured by DJ and Artist The Gaslamp Killer; in fact this is music that would not be out place on his records or mixes. 'You Don't Know it Yet But We Are Losing you' also follows a similar path. Both are fantastic tracks.
'Bring Ice Axe and Rope' has a subtle urgency to it; the track is mysterious and Cinematic. 'Record the Humming of Melodious caves' has its roots set in Eastern folk music and the album closer 'Reach the Summit, Egg' seems to melt all that has gone before together into an epic, Eastern, folkedelic tapestry of spiritual enlightenment.
There's little doubt that this release has been treated as a labour of love for all involved. The CD packaging itself is well presented, but the remastering process has elevated the original sound from the cassette release, into something that feels much more lushly textured and deeper tonally. It's great to see that this lost gem can be discovered by a wider audience. Psych-heads, lovers of cinematic electronica and adventurous listeners will find much to cherish within; this is an album totally worthy of reissue and absolutely deserved of a wider audience. Seek this out and spread the word brothers and sisters!