"It's sonic nectar … "
06/17/2018 Prana Crafter / review / Thee Psychedelicatessen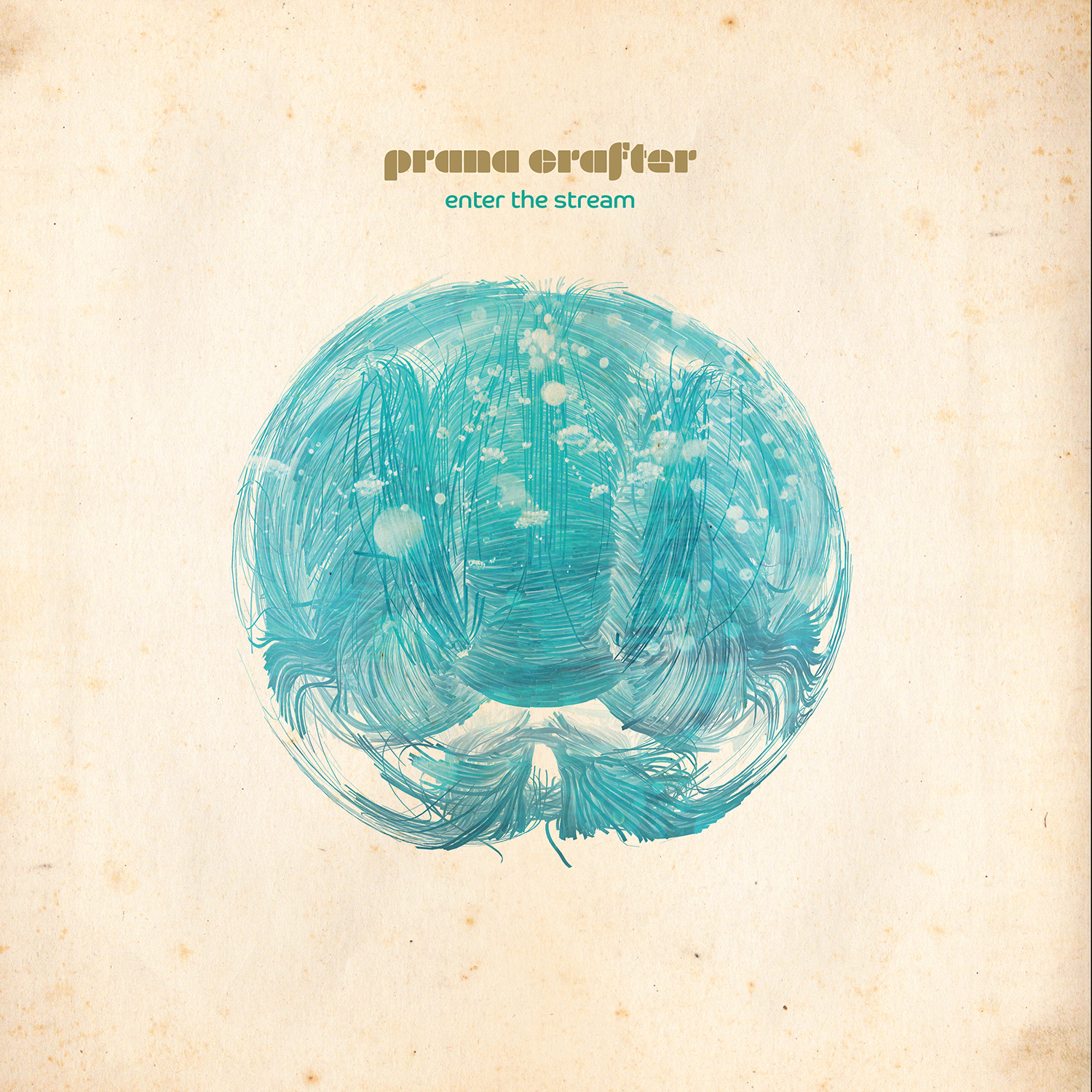 Inspired/influenced as much by the sounds of early 70s kosmische German bands such as Agitation Free as by American introspective Alt-Rock singer/songwriters, Prana Crafter's very unique approach to Acid Folk takes his new long player, Enter The Stream, deep into uncharted waters rarely explored by his peers. Following the release of two critically acclaimed cassette only albums mixing Krautrock tinged Psych Rock/ Acid Folk on Beyond Beyond is Beyond and Eiderdown Records respectively, Enter the Stream is Prana Crafter's most cohesive record to date seamlessly flowing through eight absorbing tracks. Effortlessly blending the craft of writing hazy, gently psychedelic songs that are almost completely stripped down to the basics of voice and guitar with cosmic, transcendental guitar improvisations, Prana Crafter conjures up atmospheric soundscapes that if you can imagine the beautiful noise made by a very stoned Neil Young jamming with the Cosmic Jokers you would not be that far away from the sound of the sonic-tapestry woven from the fluid stream of consciousness that runs through the record.
From start to finish, Enter the Stream is a journey that takes the listener through a landscape of pristine natural beauty, human emotion, and esoteric undercurrents. Opening with the mellow album title track, Prana Crafter's songs have a beautiful lo-fi simplicity that reflect the bucolic surroundings of his home in the Washington woods far away from the hustle and bustle of the big city, blending the primal energies of nature with guitars, synthesizers and singing bowls in a umbilical connection to Mother Earth. Gently ebbing and flowing through reverb laden Acid Folk and spectral kosmische guitar sketches that channel the liquid guitar playing of Ash Ra Tempel's Manuel Göttsching, Enter The Stream is unlike any Psych/Folk album you are going to hear this year … inventive and rooted in nature it's a Kosmische-Acid-Folk opus that shimmers in brilliant refracted sunlight among the trees. A joint release by UK Psych label Cardinal Fuzz and the strange and beautiful US label Sunrise Ocean Bender (who have a history of spotting up and coming talent, being the original home of the brilliant JuJu among others), you can check the record out here.
Due for release 31/07/2018, the record will be available on limited edition transparent green and white vinyl or for the purists good old black vinyl. Available to pre-order now from Cardinal Fuzz (for UK and Europe) and Sunrise Ocean Bender (for North America) plus the usual suspects online … also due to be released as a download and a very limited edition CD direct from Cardinal Fuzz. It's sonic nectar People, cascading in the mind and splashing mantras against the your third ear.