" … begs to be played as you're cruising down an empty highway, heading towards the sun."
02/03/2020 Deep Water Acres / Record Crates United / review / Steve Palmer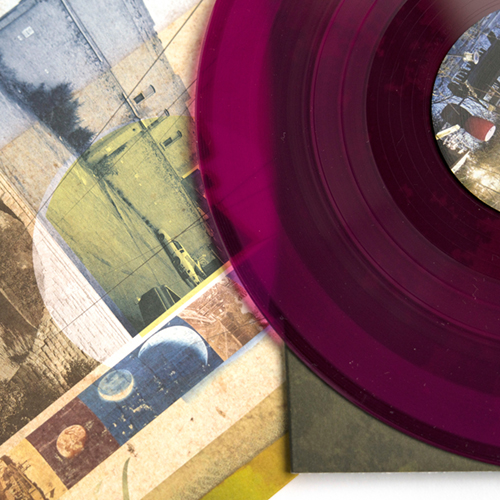 Steve Palmer's Useful Histories is a vibrant collection of hazy guitar meditations that pull you into a world that is as surreal as the heady image depicted on the album's cover.
Throughout the album, Palmer jams over as many loops as he can possibly fit into each track, thusly creating dense environments of living, heavily textured sounds. Astral fingerpicking weaves through rippling drones of sickened fuzz one minute, and cosmic blues licks are bouncing between walls of lo-fi motorik beats the next. This is the kind of album that just begs to be played as you're cruising down an empty highway, heading towards the sun.
The album kicks off with the hypnotically pulsing "Statesboro Day," which gleams with a warmth that is not unlike something you'd hear on a '90s Drop Nineteens or Tadpoles record. Following this is the meandering interstellar raga that is "Squalor." This track is so entrancing, it could easily put you under its spell and go on for an additional 45 minutes without you noticing the passage of time. From here, "Thirty" grounds you a little closer to earth, with its stark plugged-in Sandy Bull-esque vibe. Then, "I Am John Titor" chills the proceedings down considerably with a blanketing subtle wash of ambient drones and reversed guitar fragments. After that, the record comes to a rousing close with the upbeat title track which is so infectious, you'll want to leave it on repeat for the next hour or two.
If you count yourself a fan of Chris Forsyth, Michael Rother or Jerry Garcia and Howard Wales' Hooterall? album, then Useful Histories is going to be a new favorite of yours.