"…an album full of rich overtones."
06/30/2015 ambient / E GONE / Loop / psych folk / psych rock / psychedelia / space rock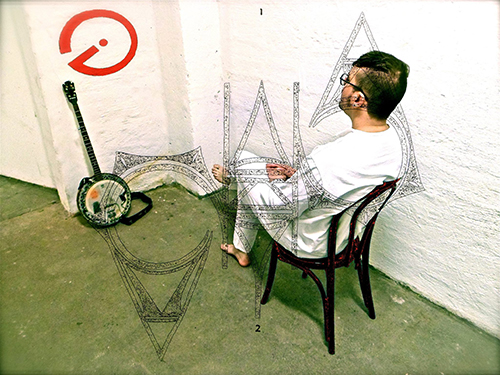 E Gone is the solo project of Daniel Westerlund from Stockholm, Sweden, who has released 'All The Suns Of The Earth' on Virginia's Bender Ocean Sunrise Records and more recently the self released 'Smokediver' EP.
Westerlund is also a member of the quintet The Gone that offers a mix of avant rock, psychedelia and drones.

'All The Suns Of Earth' is an album that delivers the appropriate dose of avant rock, Indian music influences, electronica and traditional American folk.
On 'Hexx' they unfold in his rhythm ragas that are the prelude to 'The Drug Behind the Drug' which is a hypnotic session of psychedelia and space rock with its flickering and undulating synths.
On 'The Poor of Heart' Westerlund's vocals and acoustic guitar unfold a touching folk song.
'Blind Tribe' y 'Hanumannerism' show a dreamy psychedelia and ragas, in either a nostalgic folk comes with 'Traveler, You Will Sing' which also has its video version.
'
Hazel Motes at the Plastic Vortex' it is a deep mantra woven with guitar chord and ambient synthesizers lines, whose journey extends to 'You Will Sing' and ends with 'Fever Child', a beautiful melancholic song that close an album full of rich overtones.