" … a percussive assault that at times seems unbelievable … "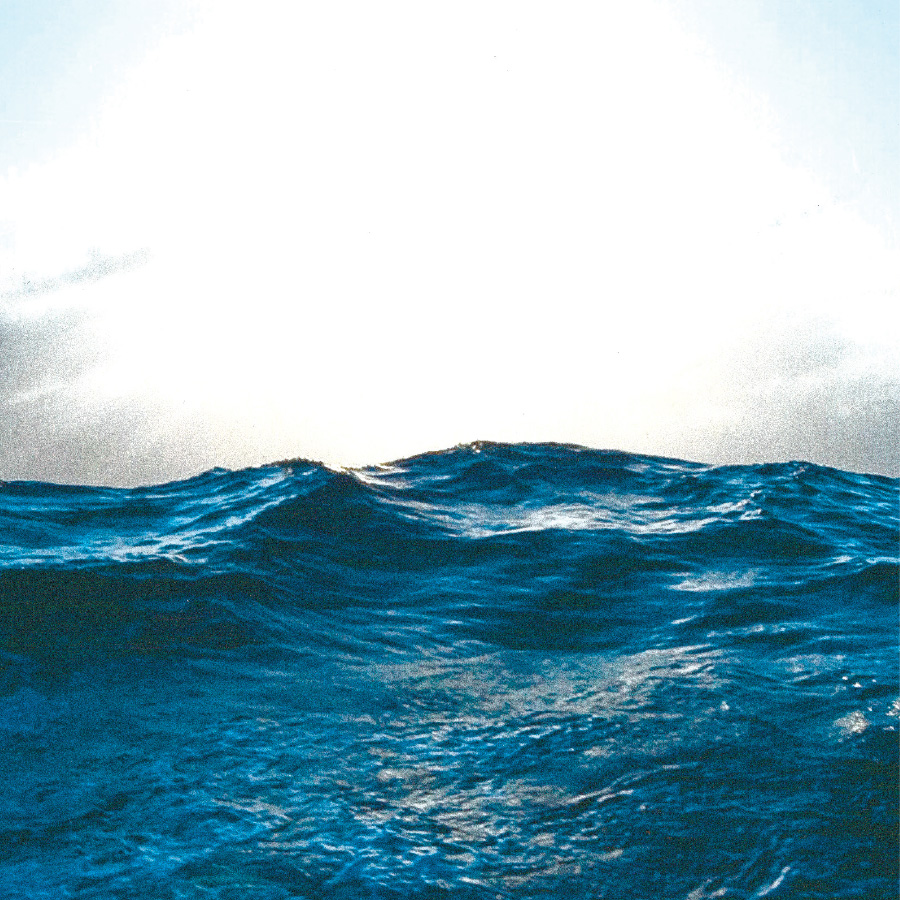 Improvisational project 'The Final Age' is the brain child of Bristol-based drummer Jesse Webb. Originally conceived as an accompaniment to an imagined film focusing on themes of loss and isolation, Webb enlisted the help of guitarist Paul Allen (The Heads, Anthroprophh), saxophonist Dave McLean (Gnod), vocalist Annette Berlin (Big Joan), trumpeter Pete Judge & violinist Agathe Max (Kuro) among others to create something altogether mesmerising. Swimming in a sonic melting pot filled to the brim with various levels of psychedelic enchantment, howling vocals and experimental percussion that establishes connections between psych, proto-punk, jazz and heavy rock 'The Final Age' is a collection of tracks that cannot be defined as standing in one clear musical genre. It is an album of experimentation, of finding new ideas and new sonic stylings and crafting them into something magical. The album gets it's official release on 9th February 2018 via Cardinal Fuzz Records (UK) & Sunrise Ocean Bender (USA) respectively and is available to pre-order right now on various formats via cardinalfuzz.bigcartel.com & sunriseoceanbender.bigcartel.com
The album leads track begins swirling in a huge instrumental drone. 'The Final Age' pulls deep penetrating bass notes into the mix building gracefully by introducing subtle synth swells, strings and hazy atmospherics to create a massive wall of blissful noise. This is progressively experimental, spiritually infectious and at times hypnotic as you spiral away into a cyclonic filled landscape. Up next, 'Trust Fund Death Camp Moan' is a mind-bending thrill ride through pulses of synth, repetitive fusion styled drumming, tremulous guitars and resonating frequencies deftly tied to huge reverbs, sampled vocalisations and effervescent delays whilst the jazz sounding 'Second Rule' is absolutely huge in scope. Penetrating percussion rumbles exponentially as squally electronics fizz and ebb in close proximity pulling sporadic swells of trumpet and resonating bass frequencies into the mix adding a sullen atmosphere to the overall proceedings. Changes in tempo and addition of alternate drum fills momentarily break the hypnotic spell before we're thrown back in headfirst into dub like trumpet stabs and throb of bass noise. 'Second Rule' is superbly captivating and a definite highlight on the release. '96 Rules' continues the percussive trend of the previous track although gone are the stabs of trumpet to be replaced by noisy guitar progressions and lines of spoken word. Sparkling repetitive keyboard progressions cascade just below the mix, melding brilliantly with those dub like bass progressions thus drawing the ear to them as all around explodes into a cacophony of resonating noise. '96 Layers' is a fascinating piece of music. It's as if Mark E Smith's & The Fall had recorded fusion jazz record high on enlightening psychedelics. Simply mesmerising.
'Past Minus Future' pulses atmospherically on a bedrock of immense percussion as it's fizzing electronics and swirling drones circumnavigate in close proximity pulling fuzzy vocal samples and senses pummelling production with them into the melee whilst upon next, 'A Certain Breed' is bloody immense. Slow moving percussion instils a menacing air to proceedings as the pull of violin and those swirling drones meld to create the perfect cradle for those magnificent vocalisations. This track is allowed to breathe and meander effortlessly through layers of reverb and stunning atmosphere. Throbbing bass progressions add dept to the track as we glide away on waves of psychedelic abandonment and fall headlong into that eastern esoteric ending. 'I Fall' unfurls it's sonic tendrils and dives headlong into a brooding mass of noise and vocal samples before heavy percussion and atmospheric drones pull saxophone and deep penetrating bass frequencies out into the ether. It is five minutes plus of animalistic, senses pummelling experimental psych that takes no prisoners whilst 'Mephadrone' does exactly as it says on the tin. Leaning more into proto-punk this track has movie soundtrack material written all over it. It's pulsating instrumentation cuts a deep wedge into the sonic ether as a driving percussive assault ferries rumbling bass progressions and swirling synths through layers of atmospheric reverberations and sequenced electronics pulse & bleep just below the mix. The albums penultimate piece comes inn the guise of 'There Will Be Waste'. Swirling vocalisations accompanied by the toll of church bells, sporadic percussive hits, noisy layers of synth and throbbing bass amble into audible range, rising and falling through deep passages of psych and deeply spiritual experimentalism. 'The Final Age' closes out with 'Punching A Hole', a mesmerising piece of heavy psych tumbling through explosive drum tracks, soaring lead lines and throbbing bass progressions as spoken word rages from beneath a heady cloud of atmospheric reverberation. Its a masterful track and a fitting ending to a mesmerising album.
'The Final Age' as a standalone album is one that will take repetitive listens before it begins to sink into the inner psyche. With some mesmerising  passages of experimental instrumentation and a percussive assault that at times seems unbelievable, this album is a welcome addition to any true modern psych fans music collection.
4/5