" … a genuine revelation and one destined for heavy rotation … "
03/08/2018 review / Terrascope / The Final Age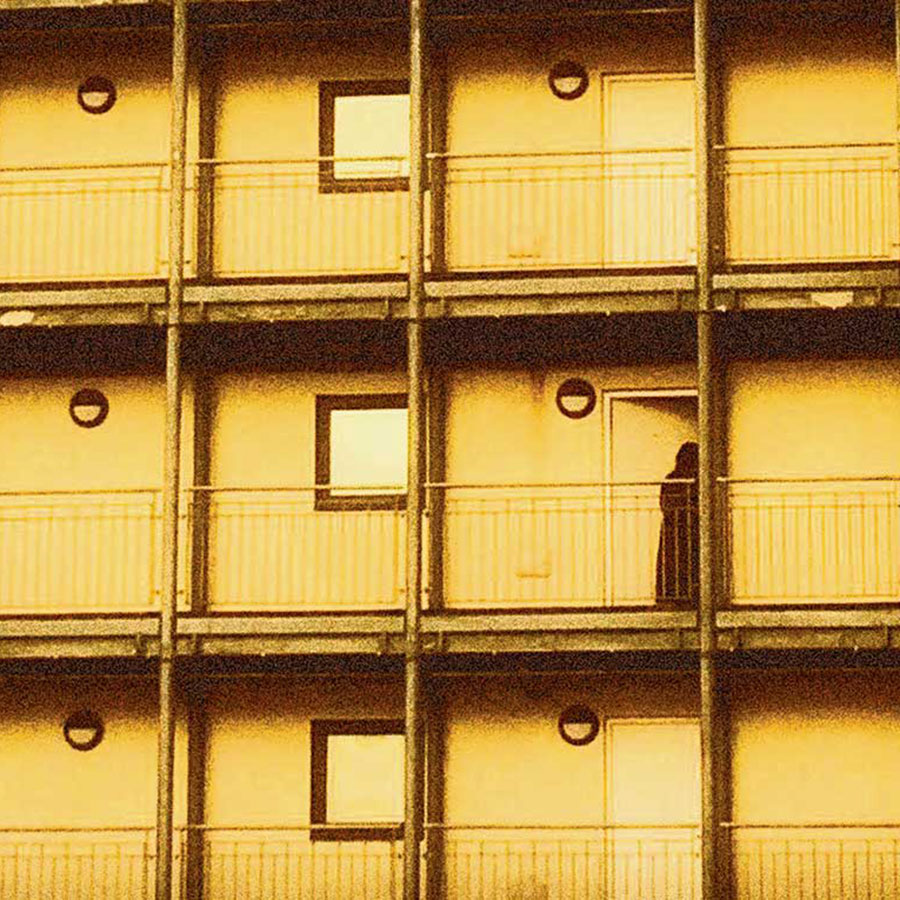 When it comes to solo/side projects by rock drummers then you never know what you are going to get. For every paradiddling polymath (Dave Grohl, Phil Collins even) or skilful bandleader (Bill Bruford) there have been a few pretty sorry perpetrations courtesy of the likes of Moon K, Starr R, Woodmansey W's U Boat and a host of middling to muddling offerings in between. Really, you'd find it difficult to get odds on these sods.
Reassuringly, though, this one sits firmly in the profit column as you might have hoped from Jesse Webb, someone whose pedigree includes Anthroprophh, Big Naturals, Gnod and Repo Man. Seriously good improvisational fare based around an imagined film on themes of loss and isolation, The Final Age puts to good use an assembled cast that reads a bit like a who's who of Jesse's other projects.  In fact the title track, the presage for a wildly varied and exhilarating set spanning a minute or so longer than one side of your old TDK-D90s could accommodate, is more akin to fellow Big Natural Gareth Turner's Kuro. No wonder as the other half of that duo, the awesome Agatha Max, provides the violin foil to some plunking bass, invoking an all-consuming melancholia and creeping menace. Happy days. And Max will feature again, such as on the wistful, gently coiling 'A Certain Breed' notable for Annette Berlin's bewitching vocal as well as Agathe's eerily evocative bowing. That same combination also works to devastatingly good effect on 'There Will Be Waste'. A tolling bell and Berlin's German narrative reeks of May 1945 and a central European wasteland, Max's violin setting the suitably apocalyptic tone before the band lifts into a Kosmische boogie to nudge the Valkyries on their way.
In sharp contrast to all this delicious melancholia is 'Trust Fund Death Camp' (an early pace setter for song-title of the year) which for all the world sounds like a Hindu Festival soundtracked by someone in the throes of some exotically medicated shamanic trance. 'Two Second Rule' is another strong contender for our playlist (that's a none-too subtle hint for either of the labels or Jesse himself to get some of this up on the Cloud). Percussive acid jazz/dance reminiscent of 90s bands like Red Snapper, it features hi-octane rhythms and furious Bitches Brew-style scat blowing by trumpeter Pete Judge from Get The Blessing, and punctuated by sporadic gunfire. The woozy, hypnotic and unsettling '96 Layers' finds Webb on spoken word vocals and shot through with squally guitar courtesy of Paul "Prof" Allen, by which time you're well into playing Bristol Band Bingo. Hyperactive tub thumping and a heavy dose of jungle fever come courtesy of 'Past Minus Future' and the drum n' bass combine mightily on 'I Fail' throughout which Gnod associate David McLean liberally splatters the sax skronk. 'Mephadrone' is exactly that – a devilish drone packed with attitude and dangerously heightened anxiety levels, whereas 'Punching A Hole' is the wonderfully squalid heavy end of an acid rock cudgel that you could easily hope was a criminally overlooked outtake from a Pink Fairies album. It's a cracking way to end what is a genuine revelation and one destined for heavy rotation in the House of Fraser (so you can't rotate a download. Who cares).
Drummer done good, and then some.