"5/5"
07/26/2018 Prana Crafter / Primal Music / review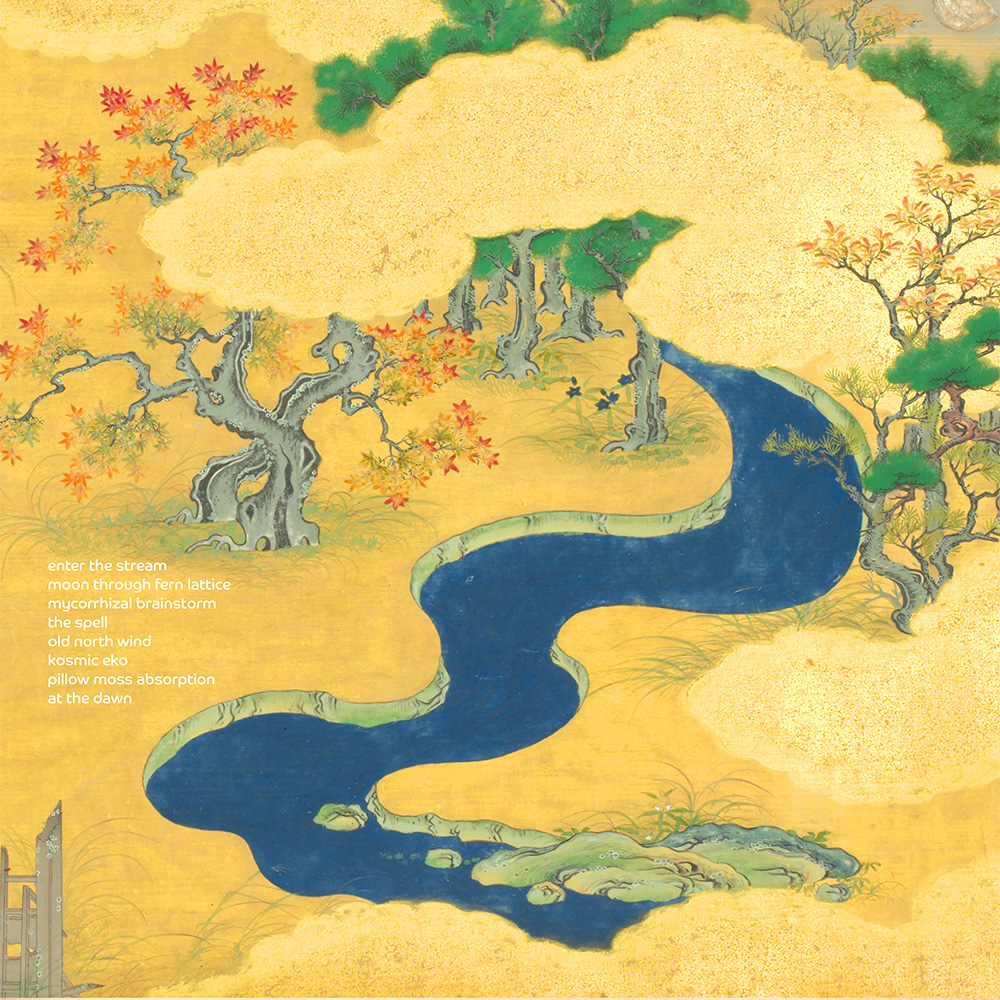 William Sol aka 'Prana Crafter' has released some mesmerising experimental psych & acid folk through a plethora of underground labels throughout the years from his home base on Washington's Olympic Peninsula. Through labels like  Beyond Beyond is Beyond, Eiderdown, Deep Water Acres, and Reverb Worship his soundscapes have permeated the sonic ether, flowing down through various levels of consciousness to paint a sonic tapestry so rich in colour that listening to his work is genuinely more akin to a intensely spiritual journey of sonic discovery. Now Sol has returned with what could be the best album of 2018 so far? A blistering new long player entitled 'Enter The Stream', a collection of eight tracks that skip effortlessly through ambient tinged psych folk, acid folk and kosmische styled psych rock all steeped in a kind of esoteric brilliance. 'Enter The Stream' is officially released on July 31st 2018 jointly via the good folks over at Sunrise Ocean Bender Records and Cardinal Fuzz Records and is also available to pre-order digitally right now through Bandcamp.
'Enter The Stream' begins meditatively, oozing an eerie kind of calmness that completely envelopes this listener in blissful sonic tones as those swirling acoustics tumble through layers of reverberation, carefully cushioning refrained vocalisations and the lulling tap of guitar strings. It's a beautiful opening salvo steeped in highly personal themes but wonderfully refreshing in the way it settles the listener from the off with its hypnotic almost metronomic swing that gently leads us into the ambient strewn wilderness that is 'Moon Through Fern Lattice'. This track opens up shimmering on layers of cyclonic drones and effervescent instrumentation accompanied by the addictive pull of lead guitar as we buffer on ambient themed waves of psychedelically attuned instrumentation. Up next, 'Mycorhizzal Brainstorm' floats into the sonic ether on waves of beautiful frequencies accompanied by progressions of guitar and the fizz of electronics. Melodic lines of lead guitar dance and swing with ease, dipping in and out of  translucent waves of reverb and the constant pitter patter of ambient synth. 'Mycorhizzal Brainstrom' is a triumph, a lysergic sonic adventure and an album highlight for me. 'The Spell' jangles into existence strapped to an acoustic progression whipped by the occasional line of distorted lead guitar overlaid with a kind of spaghetti western brilliance. Sol's vocalisations control the tempo here and they sit brilliantly inside the groove, eventually leading us into a lead break that momentarily shatters the air of serenity surrounding this track before we're back inside that swinging groove and pulled into it's final death throws.
'Old North Wind' bellows into life, moving on melodic tentacles of acoustic guitar draped in reverb and an instant hit of melancholy. Beautiful lines of vocal swirl around entrancing instrumental progressions joined sporadically by subtle highlights of lead guitar and slow moving percussion. A magical lead break unfurls it's sonic tendrils and intertwines with the melee of sounds adding blissful atmosphere as we flutter along in it's wake, pondering life and love and everything else in between whist up next, 'Kosmic Eko' does exactly as it says on the tin. Ambient stylings coalesce alongside angry pulses of distortion as tumbling lines of lead guitar plunge into pools of reverb allowing those swirling atmospherics to hold court as the track tries to build momentum from far below the mix. There's a hesitancy here, this listener wants the track to take flight and soar skywards but Sol has other ideas and allows it to tantalisingly hang in a cloud of frequencies until eventually it teeters out into marvellous oblivion. This is absolutely sublime songwriting craftsmanship and only goes to showcase just how good this album really is. The albums penultimate piece entitled 'Pillow Moss Absorption' begins with an acoustic progression that eventually leads into something altogether eclectic. Beautifully entrancing lines of guitar drenched in wah wah theatrics and underpinned with swells of organ and fizzing synths take centre stage as we're whisked off into an esoteric world filled with sonic wonderment. The instrumentation erupts again as progressions of acoustic guitar return and meld with waves of reverb, changing tempo with each sweep, tumbling and splashing through waves of brilliant production until we're swept headlong into the albums closing piece. 'At The Dawn' caps off a truly stunning collection of songs. This track feels like a bookend of sorts and whereas 'Pillow Moss Absorption' was loose and more free form in its approach, 'At The Dawn' is more structured and settled in its own skin. It's a beautiful ending to a truly marvellous album.
5/5