"Every facet of PU's diverse sound you experience on this record is a total gobsmacker … "
08/05/2022 primordial undermind / review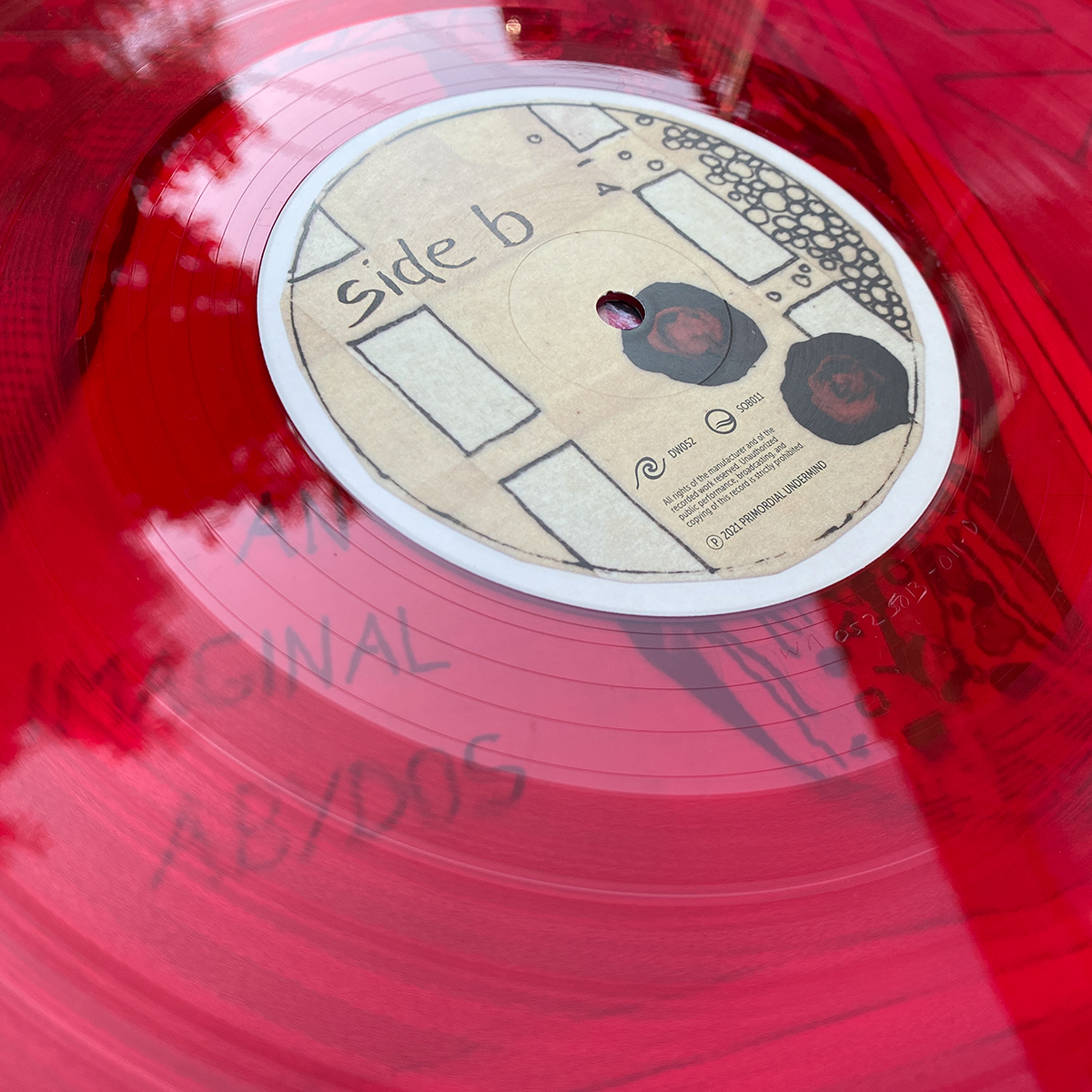 An Imaginal Abydos is Primordial Undermind's first new studio album in eleven years, but it's also one of their best, proving that good things do indeed come to those who wait.
Primordial Undermind is a long-running experimental rock outfit, started originally by Eric Arn in LA in the early 90s. Since then, the group has gone through numerous personnel and location changes, and their sound has steadily progressed and evolved over time. Arn and the rest of the group can now be found in Vienna, Austria, and this record captures just how far and varied their sound has come.
The band stretches its wings and takes full flight on the thunderous space rock jams "Hermetic Armada" and "Mögliche, Mögliche | Rekursiv." The latter of these two tracks also features some tripped out spoken word poetry, which gives the song a very Sunburned Hand of The Man-like feel (of whom I had always thought were inspired by PU).
Elsewhere on the album, the band launches into stretches of rumbling post-rock that quake with bass drum barrel rolls and clanging guitars. At other points, like "Until They Break," the group leans further into their lysergic punk side, and charge with a full fuzz-distortion assault.
Every facet of PU's diverse sound you experience on this record is a total gobsmacker, demonstrating that Arn's group ages just as well as any fine wine.
If you're a lover of the Melvins, The Heads and Jackie-O Motherfucker, then this is a record you need to check out. Click here to get your copy on vinyl or digital from Sunrise Ocean Bender today.