"…DSA's most intense and thrilling release so far"
09/14/2015 Dead Sea Apes / Terrascope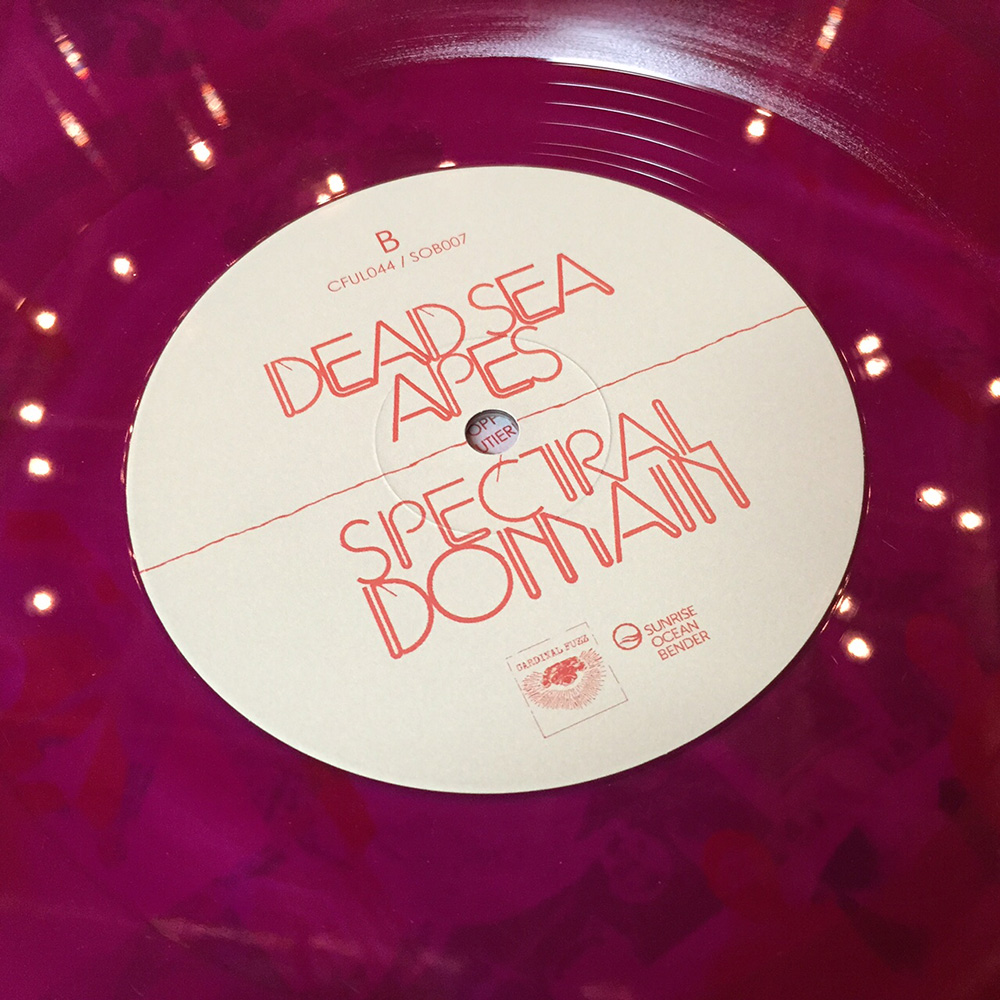 What's there left to say? Ever since Phil McMullen first waxed lyrically about the lyric-free Manchester thrilling threesome on the release of "Soy Dios" in (gorblimey) 2010, DSA releases have been as eagerly awaited as Father Christmas here at Terrascope Towers.
"Spectral Domain" is the band's third album – their fourth if you count 2013's The Sun Behind The Sun hook-up with Black Tempest. From the first bars of "Universal Interrogator" it is noticeable that the boys have expanded their sound with the judicious use of synths. This adds further texture to an already full sound without ever falling into the trap of shoving a new toy up the listener's nose.  Still it's recognisably Dead Sea Apes with their cinemascopic soundscapes and Brett Savage's resonating guitar underscored by Chris Hardman's quasi-shamanic drumming and Nick Harris' cavernous bass. In fact on "True Believers", Harris' booming bass provides the root system to as gripping if not downright scary backdrop to the next offering from the Batman or Sin City franchise – or should be if there is any real justice in the world.
Over on side 2 and the band up their game even further with "The Unclosing Eye", the air well and truly crackles with tension and this time it's Hardman's battery that does the damage. "Brought to Light" coasts by comparisons but while it may be tempting to let your guard down be warned that we're not finished with yet. "Sixth Side Of The Pentagram" is the pay off, the killer. It's a  dark and suffocating dub monster of which near neighbours Gnod would surely be proud and it brings the black curtain down on DSA's most intense and thrilling release so far.