"'All The Suns of The Earth' in one word? Mesmerizing."
10/23/2015 E GONE / Record Crates Unites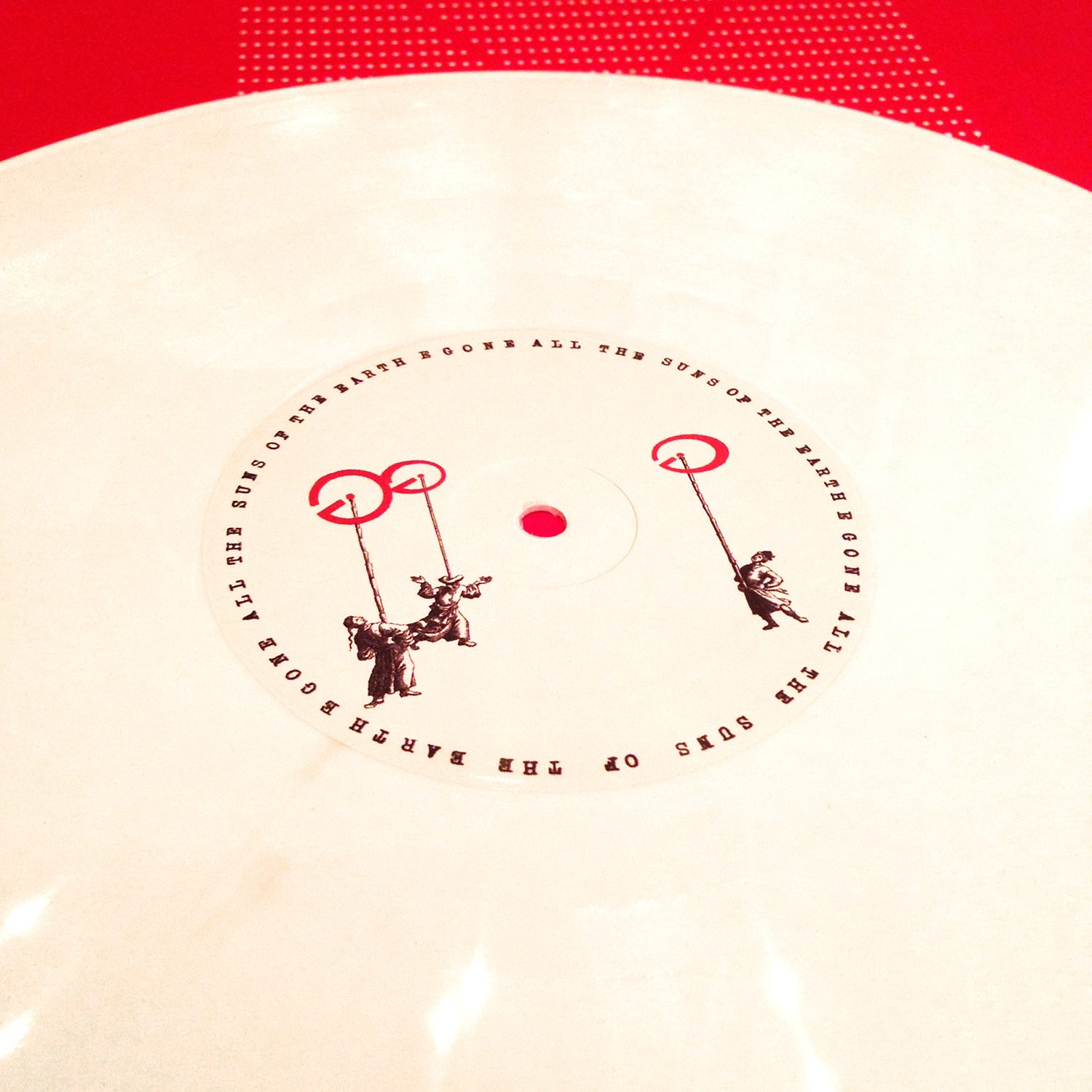 All The Suns of The Earth in one word? Mesmerizing. Each of the tracks here captures the listener and lulls them into a hypnotic state in their own unique ways. For instance, on "Blind Tribe", the repetitive tabla, electronic beats and guitar/ukulele interplay could easily induce a trance-like state for the listener as much as the droning, heavy ambience of "The Drug Behind The Drug" could.
Much of this record is just beautiful. From the jangly sitar-heavy track, "Hanumannerism" to the chilled acoustic, acid-folk like "Fever Child," which can conjure up images of early morning light over wooded hills. "Hazel Motes At The Plastic Vortex" is another instance of this beauty. It is equal parts pastoral and cosmic, almost like if In Gowan Ring and Popol Vuh jammed together in a studio in the late night hours.
COB and Pearls Before Swine are also conjured up by the darkly folk moments on the record, especially in "Traveler, You Will Sing" and "The Poor of Heart." However, the stellar "Hexx" is like a much-needed mashup of Ananda Shankar and The Misunderstood. The kickass beat and grooving rhythms of this track could satisfy even the most rigid of music fans.
Hazy, entrancing and downright brilliant, E Gone's All The Suns of The Earth is not an album to skip or ignore.