" … bristling with mind-melting essentials … "
02/28/2018 Dead Sea Apes / Record Crates United / review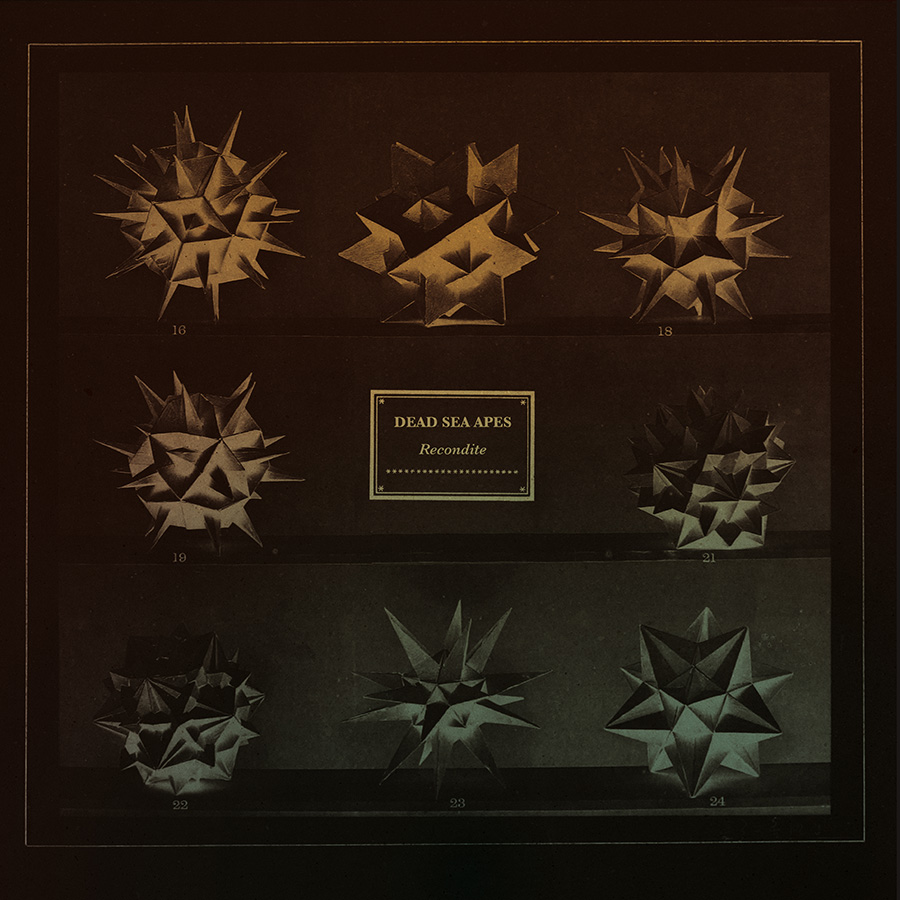 News of any fresh release from Manchester's premier acid rockers, the Dead Sea Apes, is a reason for celebration (or a pagan dance-ritual held around a huge bon fire, but to each their own).
Recondite is one massive slab of a compilation, bristling with mind-melting essentials from all across the band's discography as well as some killer outtakes and glorious interpretations of pieces by the likes of Kraftwerk and Harmonia.
Every track on this double-vinyl set is a perfect example of why DSA is one of the most exciting bands right now within the realm of space rock/Krautrock/heavy psychedelic rock. From the suitably doomy desert-rock of  "The Recognition," which was recorded for the excellent Stand With Standing Rock benefit compilation in the fall of 2016 to the carnal riffage of the heavy Bardo Pond-esque alternative version of "True Believers, " every track on this album has the potential of converting any listener to the following of the Apes.
One track to pay great attention to is the apocalyptic cover of "Land of The Sun," which is one of the last known songs by acid-casualty and outsider music legend, Alexander Skip Spence. "Land of The Sun" was already a very unsettling and dark track, but the band completely rejuvenates and reimagines the piece through their unique brand of shadowy sonic magic. For seven straight minutes, this gothy-lysergic nightmare of a recording features a pummeling beat while reverb-drenched guitars shriek and twist like angry phantoms as Gabriel Minnikin delivers Spence's lyrics in a reserved, but guttural speaking voice. As great as the ex-Moby Grape member's tribute album More Oar, is, this track might be the most powerful Spence reinterpretation in existence.
If you're totally new to the world of the Dead Sea Apes or a seasoned veteran of their exemplary shamanic sound, this compilation needs to be in your life.